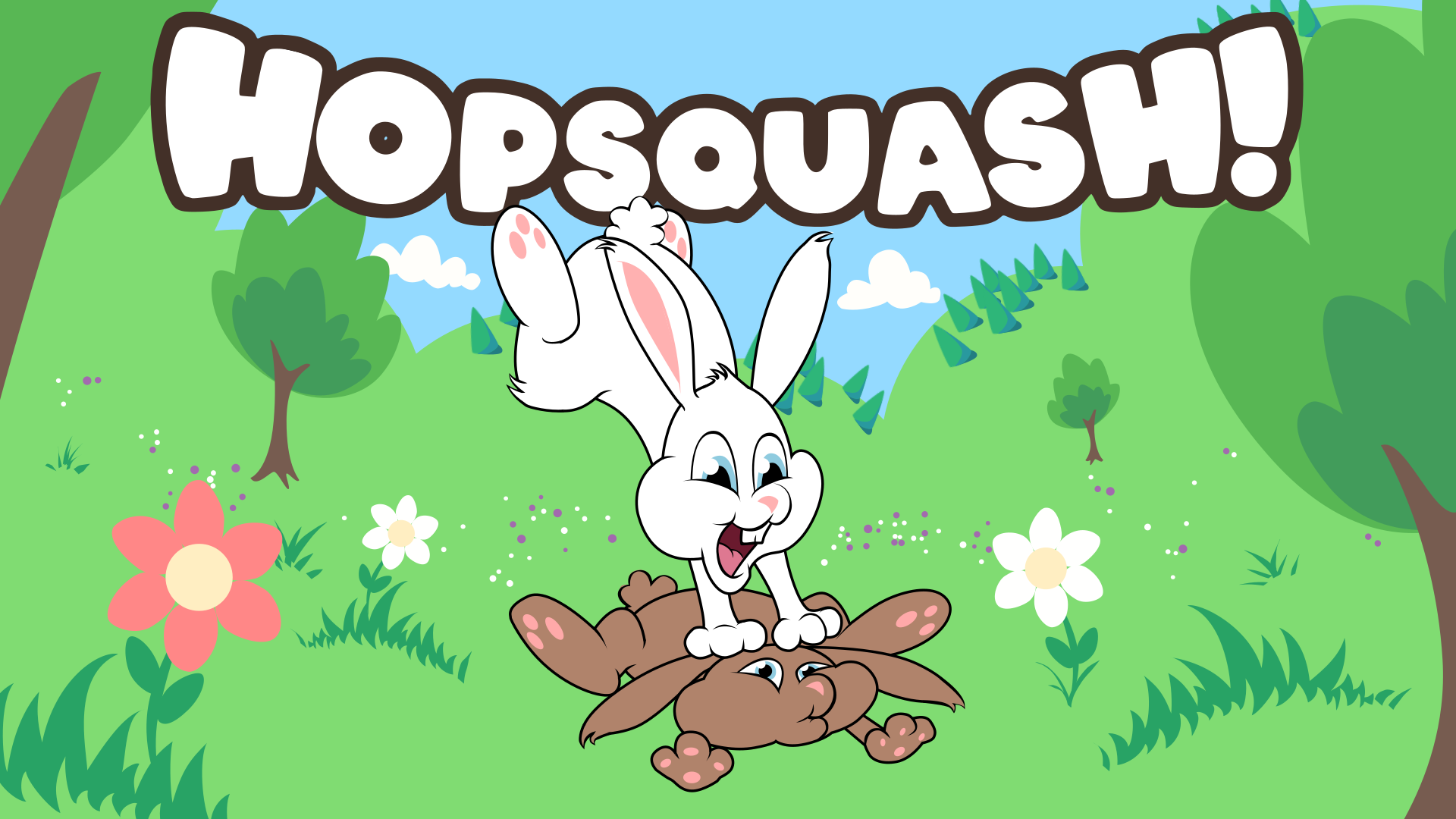 HopSquash! Demo
HopSquash! Demo available
---
A HopSquash! demo for Windows, Mac and Linux is now available to download directly from Itchi.io! In the demo, the maximum amount of players is 2 instead of 8, and the amount of playable levels is drastically reduced. But for a limited time, you can get a free Steam key for HopSquash! by signing up to my newsletter!
HopSquash! is my follow up for my remastering of Jump 'n Bump.

HopSquash! is a local multiplayer party "vs" game like TowerFall or Duck Game. Jump on your friends mario-style to squash them, and enjoy the laughter as everyone watches cute furry animals explode each other into bloody pieces. Each game is very quick, only 5 minutes, and the highest score wins.
The best part about HopSquash! is it's so easy to play, even non-gamers will pick it up quickly. Just move left or right, and jump! Watch the "Reaction Video" to see examples of people of all ages, (including kids and their parents) enjoying HopSquash! together and having a blast!
Up to 8 players. Option to share 2 players to 1 gamepad
Easy to play; join by pressing buttons on any controller
Child-lock that censors the blood into candy/lollies
Fun, light hearted atmosphere with a retro twist
Coming soon to Nintendo Switch